Summer Camps At Texas Storm Kenpo Karate Keep Students Active And Engaged!
Treat your child to the best Summer Camp in North Richland Hills this year! Kids of all ages and backgrounds have a blast at Texas Storm Kenpo Karate, where we offer a fun yet challenging martial arts training experience for children ages 4 to 11.
Our Summer Camps offer the best Kids Martial Arts lessons and SO much more.
PLUS, with the help of our dedicated martial arts instruction, your child can:
Build incredible self-confidence
Establish lifelong self-discipline
Learn respect for others
Walk away feeling more accomplished than ever before!
Give your child the best chance to thrive today! Fill out the short form on your screen to reserve your spot!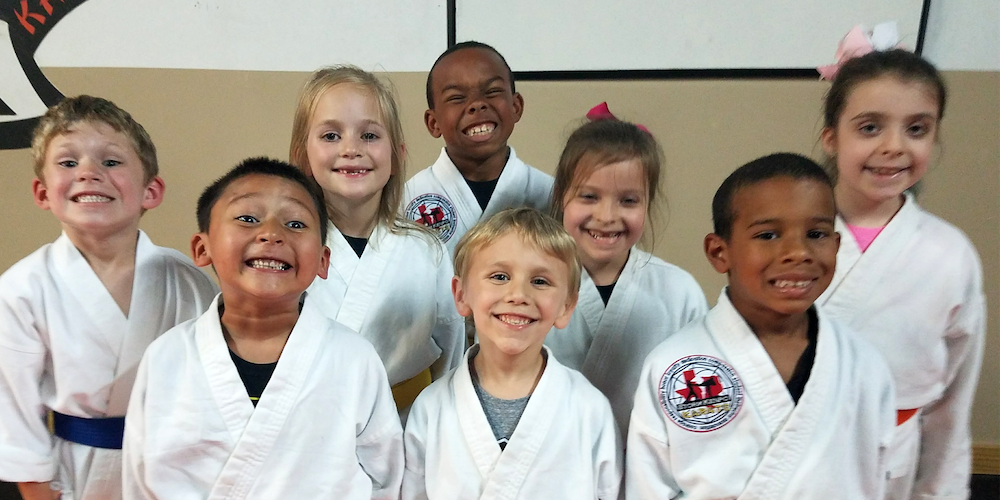 Avoid The Summer Slide And Keep Your Child Active With Our North Richland Hills Summer Camps
We've all heard the warnings. Students can suffer greatly if they spend their summer indoors, looking at a screen. Don't let your child start the new school year at a disadvantage. Give them a way to stay active and engaged with our Summer Camps in North Richland Hills.
Our staff at Texas Storm Kenpo Karate has created an exciting curriculum that blends martial arts training with activities that all children can enjoy.
PLUS, we offer plenty of educational opportunities to keep your child's mind sharp.
They can enjoy:
New friends and exciting activities
A safe and secure facility
Caring staff members who make every day fun
Lifelong habits of physical activity
Reserve Your Spot Before It's Too Late - Learn More About The Best Summer Camps In North Richland Hills
Summer will be here before you know it. Don't wait until it's too late. Book your child's spot for our exciting Summer Camps at Texas Storm Kenpo Karate Today!
To learn more about everything we have to offer here in North Richland Hills, all you have to do is fill out the short form on your screen!
Please note: We are NOT a licensed daycare facility. We are a martial arts studio.