Treat Your Child To One Of Our Exciting Birthday Parties Today!
Looking for the best way to celebrate the big day this year? Look no further than our exciting Birthday Parties at Texas Storm Kenpo Karate in North Richland Hills. Our parties offer you and your group an exciting way to spend the day, with fun games and activities and even a real Karate lesson!
Don't miss out on the most exciting Birthday Parties in town. Learn more today!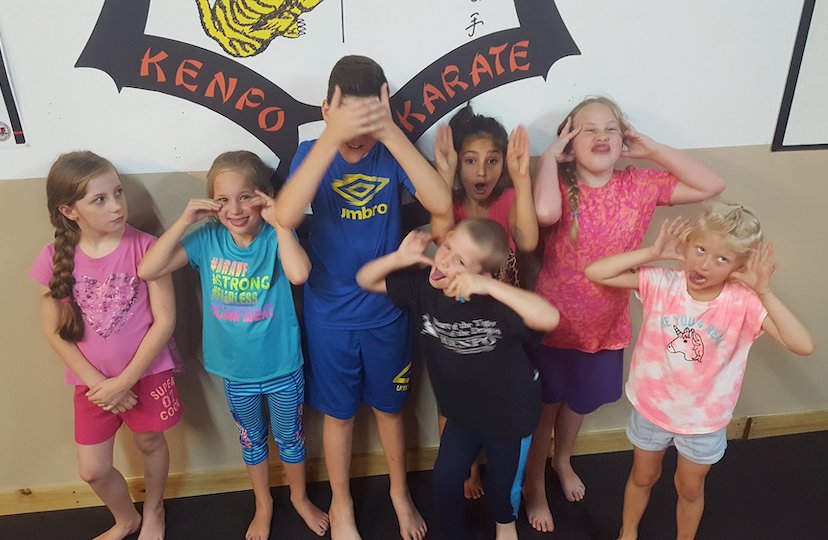 So, What Are These Birthday Parties Like?
Well, for starters, they're FUN! We aim to make your child's big day one to remember with action-packed games and activities and an awesome Karate lesson for everyone to enjoy.
Whether your child has been training for years or they've never taken a Karate class before, our Birthday Parties are perfect because our instructors work hard to make each and every activity perfect for everyone in attendance.
Your child and their friends can enjoy:
Fundamental martial arts lessons
Exciting games that keep them active
Delicious food and cake
And a special treat for the Birthday Child! At our parties, the Birthday Child gets to be a "black belt for a day," lead all games and activities, break a board in front of his/her guests, AND cut the cake with a real samurai sword!
PLUS You Won't Have To Lift A Finger!
That's right, we handle everything! Our Birthday Parties come complete with everything you need to have a blast. Book it all or personalize your party based on your needs. We're happy to accommodate groups of all sizes and we handle everything from start to finish so that you can enjoy the big day, too. Parents provide the child, cake, gifts and we take care of the fun!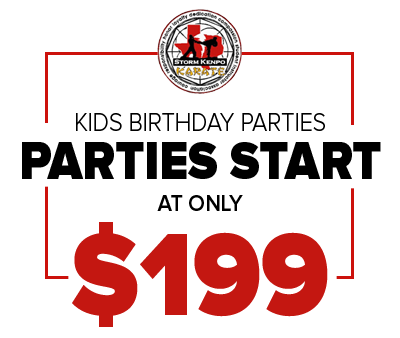 With our Birthday Parties, we'll take care of:
Set up and clean up
Decorations
Food and drink as requested
Exciting entertainment
This is a full-service party - our staff even carries the gifts to your car!
Reserve Your Birthday Party Today At Texas Storm Kenpo Karate In North Richland Hills
Our Birthday Parties fill up fast. Don't wait until it's too late. Learn more about the best parties in North Richland Hills by filling out the short form on your screen. A member of our Texas Storm Kenpo Karate team will be happy to answer all of your questions and get you set up in no time!