Give Your Child An Active And Exciting After School Training Program This Year!
If you're looking for a productive way for your child to spend their afternoons, look no further than our After School Training Program at Texas Storm Kenpo Karate. We are proud to offer kids across North Richland Hills a safe, secure, and fun environment to spend a few hours after the school day.
From the moment kids enter our studio after school, they put on their uniform and begin a martial arts experience that includes a martial arts class, a character development class, and a rest period while having a snack. Our program is designed for kids to have fun while participating in an immersive training experience. No need to rush around after work picking up your child from aftercare and fighting traffic to get them to our studio. Let us make your life easier with our karate After School Training Program.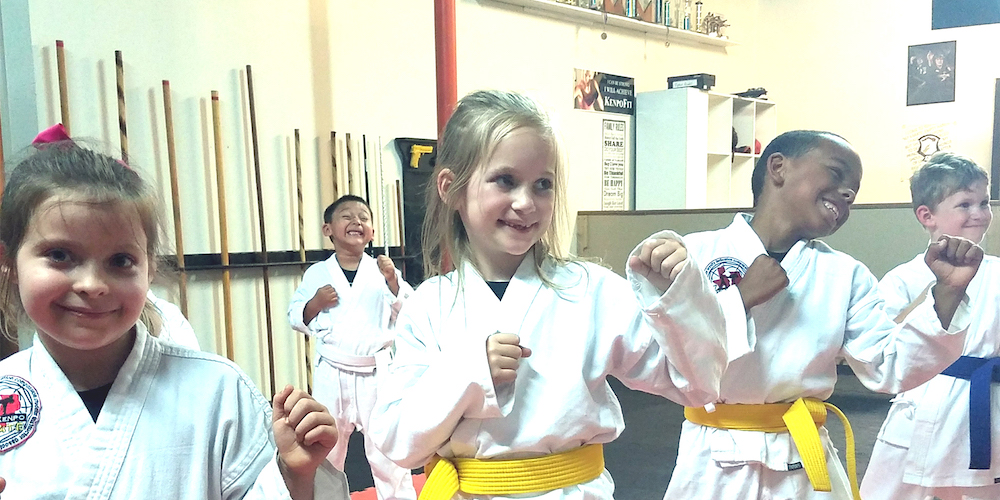 Finish The Work Day With Confidence Knowing Your Child Is Taken Care Of In Our After School Training Program
Don't spend your last few hours in the office worrying about whether your child made it home safely or wondering what they are up to. Our After School Training Program in North Richland Hills is an exciting and engaging program where students can learn life skills (respect, self-discipline, self-control), make new friends, and have fun staying active.
Our After School students enjoy:
A wide range of martial arts training and life skills related activities
Constant support and supervisions from a trained staff of professionals
A safe, secure facility to spend time in
Budget-friendly packages for your family
Learn More About Our After School Training Program In North Richland Hills Today!
Don't let your child fall into the trap of TV or video games after school. Let us keep them active while you finish up the workday. Our After School Training Program in North Richland Hills is great for boys and girls of all ages and backgrounds.
Learn more about Texas Storm Kenpo Karate today by filling out the short form on your screen!
*We are not a licensed daycare facility. We are a martial arts school at Texas Storm Kenpo Karate.*