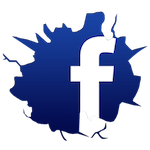 I have been a part of the Texas Storm Kenpo family since July 3rd. I can truly say that I have found my martial arts home! Kenpo has always been my favorite style.
My original Kenpo instructor was unable to continue teaching, doing things that were not right, and lying to his students. I had to make the right but tough decision to end training under him. In turn, it also ended our friendship. For several years I trained in other styles, but I never felt like a part of the school. I never had the teacher student bond, and I was still angry about what happened with my former teacher. I was Ronin (samurai without a master). I desired to have the student teacher bond and to feel like I was part of the family again.
I decided to call Texas Storm Kenpo. It was one of the best decisions I have ever made! Bill Piper set up a meeting with me, and I told him everything that happened before. He was understanding but also straightforward with me which is what I was looking for. I knew I could trust him. Bill Piper gave me another chance to finally fulfill my Kenpo dream! All I can say is "Wow, thank you from the bottom of my heart"
Since I have been here, Bill, Heather, Rhonda and my fellow students have treated me as family! Bill and Heather have given me so much in teaching me the material and being patient with me. Again, thank you Bill, Heather, and Rhonda Piper for another chance to learn Kenpo!
To all the students here who haven't been anywhere else, don't leave! Quality instructors with integrity are hard to find. Make sure you show your appreciation for what you have here at Texas Storm Kenpo, and don't take it for granted! We are very fortunate to have the Piper family here!